CopyIt - The Grid Drawing Method




---
CopyIt v5.0 is now available!

New Features:
- Designed for iOS 10

- TubeMatch
TubeMatch is an approximation for the digital equivalent of paint tube colours. Choose from a selection of paint manufacturers and ranges and touch a section of your reference image to obtain the closest tube match. TubeMatch works best when used in conjunction with the Mosaic feature, as it provides you with an average colour over a larger area rather than sampling a single point of colour. When providing a tube match, a rating system is used. Five stars is almost a perfect match with no mixing required whereas one star is close, but may be a few shades lighter or darker. If no suitable match is found, the closest possible suggestion is still shown for your reference. When sampling, the colour on the left is the colour being sampled and the colour on the right is the tube colour.

- Media Sizes
You can now choose from a selection of Media Sizes. The default is set to the Device Screen but you can now choose media like 'A4' or standard canvas sizes. This will change your grid and image ratio to suit your chosen media size. Remember to also set your desired Image Aspect if your image looks stretched or squashed. 'Aspect Fit' is a popular choice.
Choosing a Media Size (other than Device Screen or Custom) also displays the real-world measurement for a single grid in inches or millimetres depending on the media, when using SmartMove.
Use the Email Support button within CopyIt to let me know if your favourite size is missing, as the most requested Media Sizes will be added.

- Resize Grid Toggle
When turned on, you can resize the grid by dragging from any corner of the grid. For your convenience you can also reposition the grid by dragging from inside it. Using this feature changes your Media Size to Custom.

- Resize Image Toggle
When turned on, you can resize your reference image by dragging from any corner of the image. Remember to also set your desired Image Aspect if your image does not look like what you expect. In addition, you can move your reference image (independent of the grid) by dragging from inside it. Using this feature changes your Media Size to Custom.

- Sound On/Off option has been added to the bottom toolbar.
- Projects now show their filesize in MB.
- General bug fixes and performance improvements.


---
CopyIt assists you in copying, enlarging or reducing your chosen reference image using the grid drawing method.

Used by artists such as Vincent Van Gogh and Leonardo Da Vinci, the grid drawing method has been brought to digital life with CopyIt!
You do not even need to be artistic!

The grid drawing method breaks images down into smaller work areas. All you need to do then is focus on the actual lines and shapes within each square, rather than trying to draw the whole picture at once. You can't help but achieve with this method.
Using CopyIt also saves you from having to print your photos and ruin them by drawing grids over them.
Examples of the types of images that CopyIt can help you duplicate include photos, family portraits, house plans, logos, photos of paintings and drawings.

If you want to draw an image larger or smaller than the original, the pencil-drawn grid should be drawn larger or smaller than the original grid on the device. All that matters is that the contents of each square are drawn to scale.

For more information about CopyIt features and functions, you can read the
latest CopyIt Reference Guide
.

If you require any assistance, please do not hesitate to
Contact Me.
A note from the Developer, Nigel Green:
"I am happy to announce that CopyIt has started being used in schools in the United States. Thank you to all our users for their feedback and feature suggestions which have helped make CopyIt what it is today - the most flexible and feature rich Grid Drawing App available anywhere."
Recently in the United Kingdom, CopyIt was spotted being used on Sky Arts.
Congratulations to Christian Hook, the winner of Sky Arts Portrait Artist Of The Year 2014!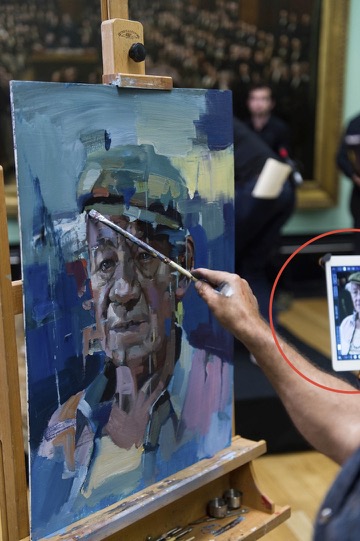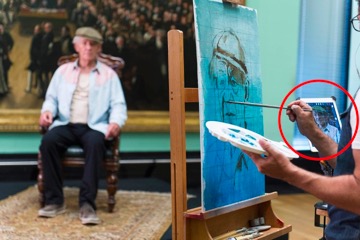 The winning portrait of Sir Ian McKellen
To learn more about the theory behind the Grid Method, here are some great resources: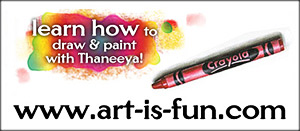 External websites that talk about CopyIt:
https://www.facebook.com/ColoredPencilMagazine/posts/839630449427419
http://gurneyjourney.blogspot.com.au/2015/01/drawing-grids.html
http://www.toadhollowstudio.com/wp_blog/2014/12/sea-shell-junonia-drawing-grid-drawing
http://juliasattout.com/portraits/child-portrait-painting-ashley/
http://www.sketching.cc/forum3/viewtopic.php?f=2&t=2163&p=19287#p19312
https://mademistakes.com/mastering-paper/grid-method/
http://forum.drawmixpaint.com/discussion/3212/using-an-ipad-to-grid-photos-or-views
http://channeling-winslow-homer.com/2013/06/28/squaring-up-by-iphone-app/
http://www.hillandatree.com/thoughts/copyit
https://perfectparchmentcraft.wordpress.com/2011/10/25/using-the-ipad-for-parchment-craft